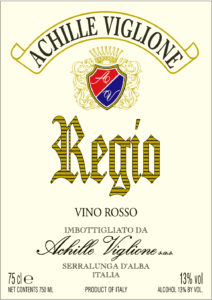 PRODUCTION
This great product based on Barolo and China was born as a medicine for all the ailments in the last century. The Barolo wine is left to macerate with many spices and medicinal herbs, following an ancient and exclusive family recipe.
ALCOHOL CONTENT
16,5 % by vol.
TASTING NOTES
Red as a brick. Very balanced and harmonious product, sweet and spicy at the same time. The taste is pleasant, persistent, perfect combination of sweet and bitter where pleasant notes of laurel stand out.
SERVING
Barolo Chinato should be served at room temperature or heated with orange peel.
PAIRINGS
Very suitable with chocolate desserts. It can become a pleasant conversation wine after meals in front of the fireplace.
STORAGE
It has no time limits. When opened it can be stored for a long time only with the cork.