Langhe Nebbiolo | Turnalin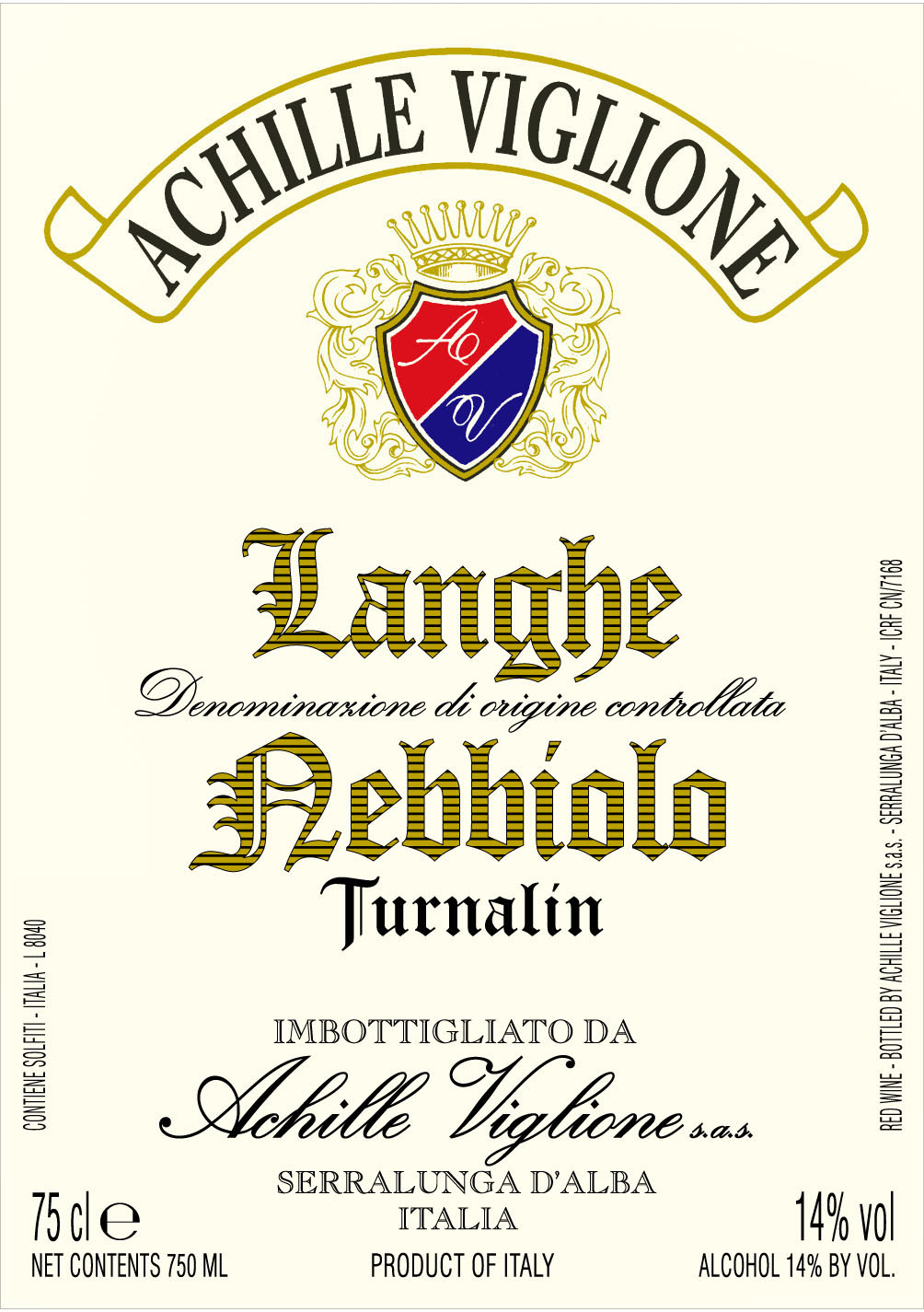 PRODUCTION
Late picking and careful selection of nebbiolo grapes.
NOTES
This variety is named NEBBIOLO after the Italian word for fog, "nebbia", as it ripens later than others, when the first autumn mists are starting to creep over the hills.

AGEING
One year in Slavonian oak casks, followed by refining in barrique, then in the bottle.
ALCOHOL CONTENT
14 % by vol.
TASTING NOTES
Lively garnet-red, with a very intense, persistent bouquet which is ethereal and very pronounced, with overtones of withered roses, some leather, small fruit and underbrush. Well-balanced, austere, dry taste with a good body and breeding, as well as structure and a good aromatic finish.
SERVING
At a temperature of 18-20°C.
PAIRINGS
A great wine that can be served throughout a meal, though it is at its very best with strong meat or game, rather than hors-d'oeuvres or fish.
STORAGE
It can keep for up to 15 years in a cool, dark place at a constant temperature. Store the bottle lying down.